Self Defense Class Memberships
---

Here at Fort Worth Combatives we offer simple pricing and a simple class schedule for our self defense and martial art classes. There are no registration fees, no extended contracts, and no high pressure sale tactics. We just want you to get the most effective self defense training out there with out forcing you into some long term commitment.
To do that we offer a simple 6 weeks trial for just $69. Once your 6 weeks self defense trial is completed, we offer a simple month to month self defense membership auto-pay system for the low price of just $79 a month. This breaks down to about $7.50 a hour for life saving martial arts training. If you decide to not join our classes before the 6 weeks trial is over then you will not be enrolled into our monthly auto-pay system.
Auto Pay Enrollment
If you find value in our realistic self defense and martial arts training classes and wish to continue with this life saving training. We offer a simple monthly auto-pay system. This system will automatically charge your account on the 5th of every month. If at any time you decide to stop your martial arts training with us, then as long as you inform us before the next months cycle, you will not be charged for any additional months. No membership cancellation fees or any of that non-sense. So what are you waiting for? Try us out today!
---
Self Defense and Martial Arts Classes
---

Adult Self Defense Class is every Tuesday and Thursday from 6:30pm to 8:00pm.

We are located inside Genesis Jiu-jitsu.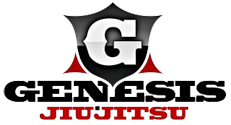 5512 River Oaks Blvd
River Oaks, TX 76114
For more information about our upcoming weeknight self defense and martial arts classes check out our:
Weeknight Class Schedule
---
Combatives Newsletter
---
You can also subscribe to our newsletter for free information, discounts, upcoming events and more!