Self Defense Martial Arts Six Week Trial
---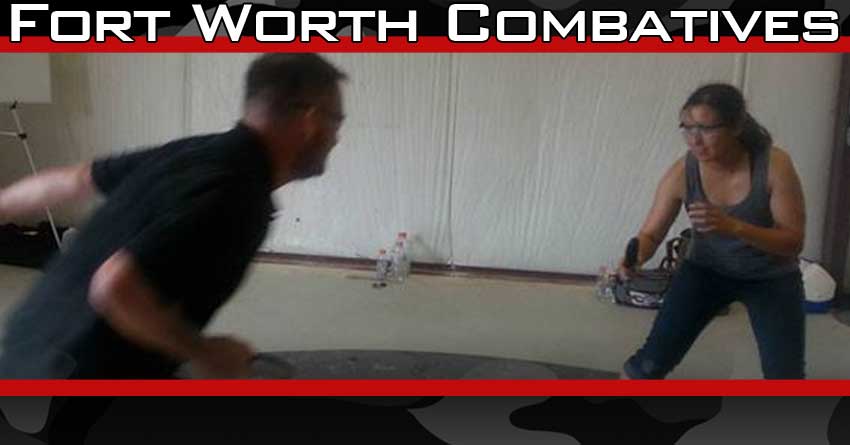 At Fort Worth Combatives we offer a simple contract free self defense and martial arts trial of Six (6) weeks for just $69. Come try out our classes for 6 weeks and see how we are the most reality based martial arts schools in the country. You will learn material from styles such as ALIVE! Combatives and Gunfighting, Russian Martial Art Systema, American Ninjutsu and much more. All in a realistic context driven format. You will learn real world skills quickly and effectively against resistant partners in controlled settings. We will even throw in a free t-shirt, and who does not love a free t-shirt? There is absolutely no contracts or anything. But there is no refund of the trial once you have shown up for your first class.
If you decide to continue training with us after the trial, monthly costs are just $79 a month. We even offer discounts for first responders such as police, military, EMTS and more! If you decide that we are not the perfect match for you then there is no obligation for you to continue.
All you need to do for this fantastic deal is to hit the Buy Now button below.
Then soon after one of the instructors will contact you to confirm and you will be good to go!
Some reviews of Fort Worth Combatives:
Great Instructor. Clear and informative. Entertaining as well. Great use of airsoft during lectures. Small and affordable classes allows personal attention if necessary. Highly recommended and looking for future activities. ~ Michael L
Informative, fun, challenging, and occasionally funny. Robert is a great instructor and I look forward to taking more classes in the future. ~ Billy B
Robert Klenka is a great instructor. Good info and knowledge if you're out in public places. Looking forward to learning more. ~ Charles B
Very good training with a comical instructor. ~ Cedric M