Self Defense Seminars
---

In addition to our weeknight self defense and martial arts classes we also offer weekend self defense events and seminars nearly every weekend in Texas. These seminars are not only meant to be excellent additions to our weeknight self defense classes but also for those who can not make it to our week night classes. These seminars and events range in everything from basic NRA firearms classes all the way to multi-day self defense events, including knife fighting, gun fighting, indoor CQB tactics, first aid trauma medical training and much more. We also team up with other groups in order to bring in big name instructors to us at a discount, saving everyone time and money.
---
Upcoming Events and Seminars
---
Here are some of our upcoming self defense, martial arts, and firearms seminars and events:
For the most up to date information
Like Us on Facebook!
---
Want to Host a Seminar?
---
Are you interested in hosting an event or seminar for your group, location, school or business? We work with local and distant ranges, martial arts schools, self defense schools and businesses to host world class seminars such as Texas License to Carry, Force on Force, Weapon Accessing, Low Light, Knife Offense/Defense, First Aid Trauma training and much much more! For more information:
Texas License To Carry
NRA Firearms Courses
Defensive Firearms Courses
Contact us for more information!
---
Upcoming FWC Events
---
ECSI First Aid and Trauma - Mansfield - February 25th 2017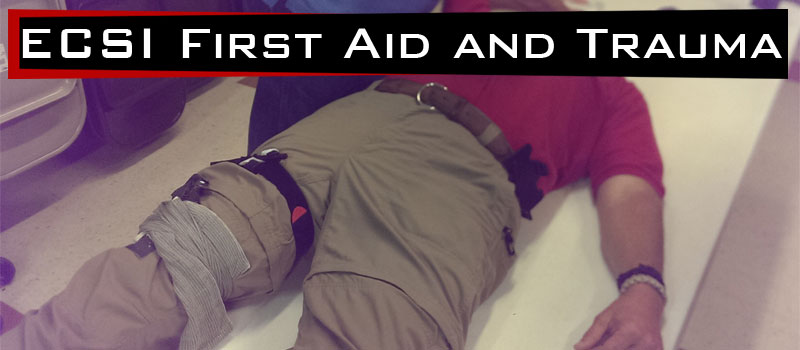 In this 6 hour class we will be covering the basics everyone needs to know to in order treat first aid and trauma related injuries. This course will be focused primarily on penetrative trauma such as gunshots and knife wounds but some blunt force trauma will be covered as well. This course is a MUST for any range safety officer, gun owners or anyone who spends times around firearms.
The course will include and cover everything required for ECSI First Aid certification along with NAEMT Blood Control (B-Con).
- Approach and triage
- Tourniquets
- Hemostatic such as QuickClot
- Pressure bandages
- Chest seals
- Chest decompression
- Tension pneumothorax
- Trauma Kits
- and more!
There will be many training tourniquets and other gear for people to learn from and experience.
Location: Mansfield, Texas.
Date: February 25th 2017
Time: 10pm – 5pm
Cost: $75 ($50 for ASC Members)

SOLD OUT!
Contact us to be put on the waiting list!
There will be a limited space so you must be registered in order to participate! Facebook and Meetup will not count!
For more information visit our Facebook Event Page or Contact us!
---
Upcoming CTCTG Events
---
ALIVE! Training Meetup - Every 1st Saturday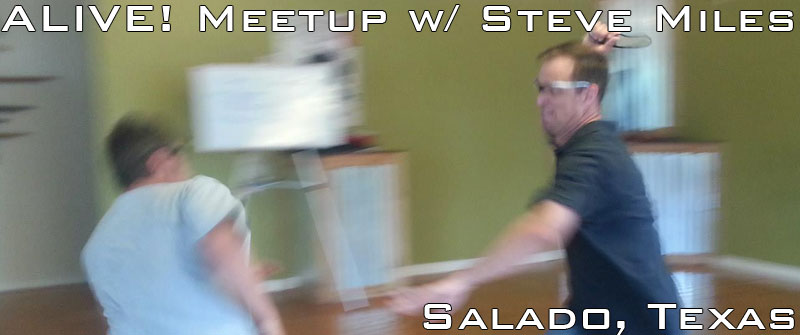 ALIVE! prioritizes the use of weapons for personal defense using a contextual training methodology that builds skill fast. ALIVE! is a comprehensive system that uses a single set of actions for close range gunfighting, knife, and empty hands defense.
This month we will be working accessing again, focusing on some of the more challenging situations such as the "grab and stab", "sewing machine", and other up close and personal attacks. As ALIVE! is a fighting system that seamlessly integrates empty hands, knife, and pistol, the skills you learn in our knife meetups have many applications.
Saturday training group meetups will be held once a month. Classes will be intense but well-paced and provide you with take-home training goals for you to work in-between meetups. Because we will train with a spiral curriculum you can miss a month and return the next without missing essential instruction. If you will commit to learning ALIVE! we are committed to you.
Location: Salado Martial Arts Salado, Texas.
Date: Every 1st Saturday of the Month
Time: 1pm – 5pm
Cost: $40
Required Equipment: Dummy/Rubber Pistol, Shooting-type eye protection

ALIVE! Training with Steve Miles - Every 1st Saturday
Register
There will be a limited space so you must be registered in order to participate!
Facebook and Meetup will not count!
---
Other Events
---
For more events visit our
Facebook Page

---
Combatives Newsletter
---
You can also subscribe to our newsletter for free information, discounts, upcoming events and more!
Have a Question?
If you are unsure what class or training course is better for you or would like to discuss the perfect day for it, email us.
Send us a letter