Welcome to Fort Worth Combatives
---

Fort Worth Combatives is a self defense, martial arts, and firearms training school serving Fort Worth Texas and the surrounding areas. We specialize in knife, stick, firearms, texas license to carry, trauma medical, and hand to hand combative martial arts training.

Train with us for the rest of 2016 for just $10!
Holiday Sale!
New Date! New Times! New Location!
We are now located inside Genesis Jui-jitsu.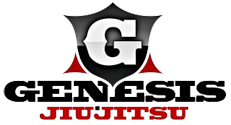 We are open to anyone 16 years old and older.
---
Weeknight Self Defense Classes

Adult Self Defense Class is a martial arts class held every Tuesday and Thursday from 6:30pm to 8:00pm.
6 Weeks Trial for $69!
---
Upcoming Seminars and Events.

ALIVE! Knife / Gun Monthly Meetup - First Saturday of Every Month - Salado Texas
ALIVE! Gunfighting: Low Light Primer - December 9th - 10th 2016 - Salado Texas - Register Now!
ALIVE! Dirt and Steel - January 21st 2017 - Salado Texas
ECSI First Aid and Trauma - Febuary 25th 2017 - Mansfield Texas - Register Now!
NRA Defensive Carbine Rifle Match - Fourth Saturday of Every Month - Mansfield Texas
Sign Up Today
---
Here at Fort Worth Combatives we teach: