ALIVE! Vehicle Gunfighting
---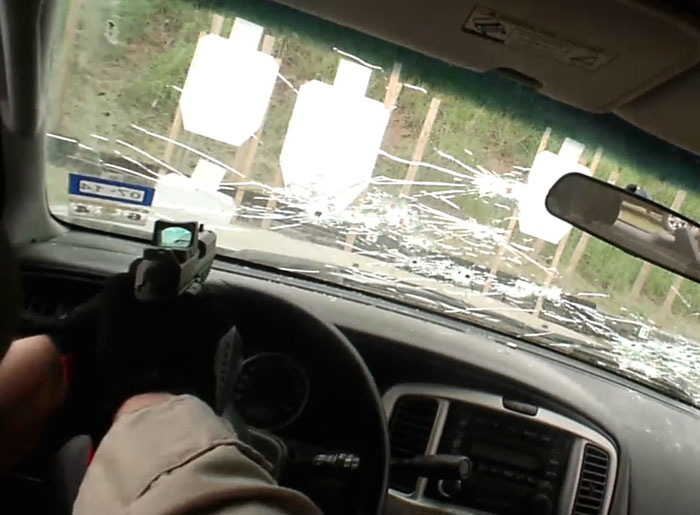 ALIVE! Vehicle Gunfighting - Bertram Tx
Bertram, Texas
October 20-21, 2018
9am-5pm
$300
Carjackings, ATM and gas pump robberies, kidnappings, road rage...there are many potential threat situations that occur in and around our vehicles when simply driving away is impractical or denied.
At this two-day course presented by Steve Miles you will spend two days at the range being immersed into the vehicle gunfight situation. Using both livefire and airsoft you will learn specialized tactics and techniques for prevailing in this challenging environment. You will have the opportunity to shoot through both an actual car door and windshield from inside the vehicle, as well as witness first-hand the actual ballistic effects of live fire shooting into, out of, and through cars with various rifles, pistols, and shotguns. With airsoft pistols (we provide) and fully resistant opponents, you will experience the context of various criminal assaults in Force-on-Force opposition in and around vehicles.
You will need
Pistol (live), holster, three magazines.
300rds pistol ammo (with at least one magazine of your defensive ammo).
Eye and Ear Protection.
---
Register
---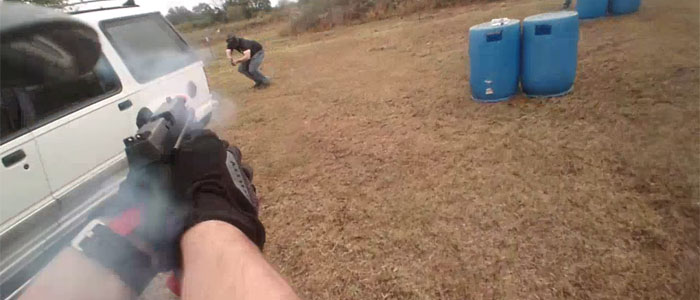 ---
ALIVE! Gunfighting®: In and Around Vehicles
Bertram - October 20th & 21st 2018
---
Location: Bertram, Texas.
Date: Saturday, October 20-21, 2018
Time: 9am – 5pm
Cost: $300

ALIVE! Gunfighting®: In and Around Vehicles - October 20 and 21st 2018
This course is being hosted by the Central Texas Combatives Training Group.
You will need to use their registration form:
Click here to register!

For any updates or changed visit the Facebook Event Page or Contact us!
---
Check out more of our awesome upcoming events:
Upcoming events
You can also subscribe to our Newsletter:
---
Combatives Newsletter
---
You can also subscribe to our newsletter for free information, discounts, upcoming events and more!
Have a Question?
If you are unsure what class or training course is better for you or would like to discuss the perfect day for it, email us.
Send us a letter