Stop The Bleed
---

Looking to host a Stop The Bleed event for your group, business, church, and organization? The Click Here!
---
More Dates Coming Soon!

---
This is for the shorter 2 hour version, for the longer version check out our: First Aid Trauma Medical course.
When trauma happens it must be addressed immediately. Will you know what to do?
The top cause of preventable death in trauma is bleeding. So join us and learn potentially life saving techniques to stop major bleeding. This ranges anything from major accidents to shooting incidents. Around 20% of people who have died from traumatic injuries could have survived with quick bleeding control. In this class we will be covering the basics of treating such trauma related injuries.
This course includes American College of Surgeons - Stop The Bleed (B-Con) certificate, and will cover:
- Tourniquets
- Hemostatics such as QuikClot
- Pressure Bandages
- And More!
Training will be presented by Nationally and State Certified EMT, Bleeding Control (B-Con), Emergency Care and Safety Institute (ECSI) certified instructor, Tactical Medical Solutions® Associate Trainer, Texas State Certified SWAT Medic graduate, Personal Protection Officer, and C-TECC Recognized Education Partner Robert Klenka.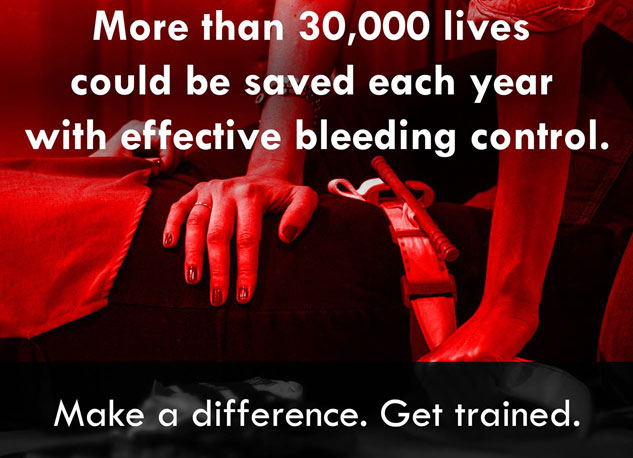 ---
Register
---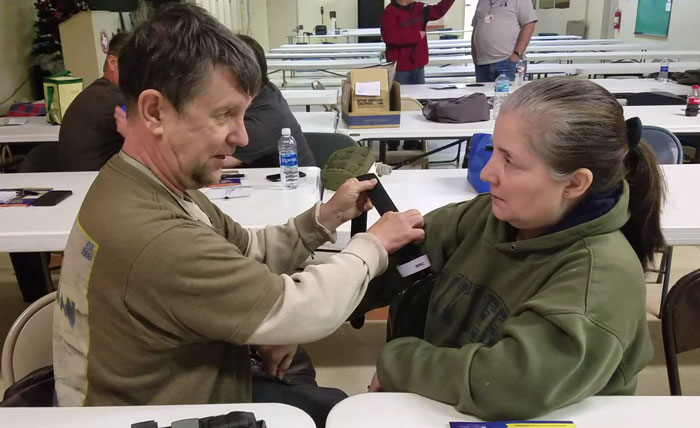 ---
---
Want to Host a Seminar?
---

Let us come to you! If you a business, range, school, church, group, or anything of the sort, we will gladly come to you! Our most popular events to host our are one day Stop The Bleed course, our 8-hour Civilian Trauma Medical course, and our 3-hour Women's Personal Defense Workshop class.
Contact us for more information!
---
Check out more of our awesome upcoming events:
Upcoming events
You can also subscribe to our Newsletter:
---
Combatives Newsletter
---
You can also subscribe to our newsletter for free information, discounts, upcoming events and more!