History of Fort Worth Combatives
---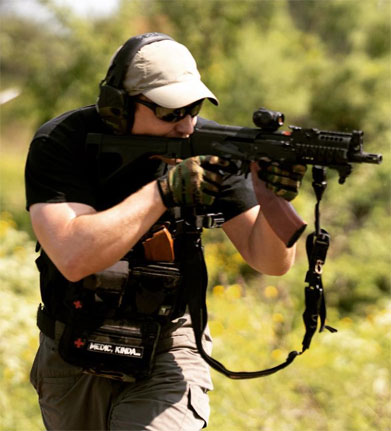 Fort Worth Combatives started in 2010 as Fort Worth Ninjutsu, teaching the martial art American Ninjutsu to the Dallas, Fort Worth and surrounding area. Robert Klenka, who at the time was assisting at the Arlington American Ninjutsu school, moved to the Fort Worth area. Yvonne Falgout the head instructor at the Arlington school told him he was ready to branch out and start his own school in Fort Worth.
Our first Fort Worth Ninjutsu location was inside MetroFlex Gym. During our three years at MetroFlex Gym, Robert Klenka was also at BigDSystema in Dallas training in Russian Martial Art Systema under Instructor Cash Nickerson and assistant instructor Dimitri Guz. Robert was also training in AMOK knife fighting with Steve Miles in Killeen Texas. Soon Fort Worth Ninjutsu was part of the Central Texas Combatives Training Group as the Fort Worth Branch. We hosted many CTCTG and AMOK seminars for the Fort Worth Area.

In 2012, under the recommendation of Cash Nickerson I went to the Russian Martial Art Systema 2012 Camp in Toronto Canada and tested for Systema Instructor under head instructor Vladimir Vasiliev. On my return back to Texas we formally added Russian Martial Art Systema to our class list. During this time we also added NRA Firearm courses and Texas Concealed Carry Classes to our repretour. Since we started branching out beyond American Ninjutsu, we then decided to changed the name from "Fort Worth Ninjutsu" to "Fort Worth Combatives".

In 2013 we left MetroFlex and into our own building that we called "The Warehouse". We soon found out that this location was pretty awful in the cold winters and in the hot summer so after about a year we teamed up witha group we met during our time at MetroFlex, Texas Defense Academy.
For more information please visit: CombativesTrainingGroup.com
---
Combatives Newsletter
---
You can also subscribe to our newsletter for free information, discounts, upcoming events and more!